Saturday, 13 August 2022
12:00N
ESPA Working Group Meeting - August 13, 2022
Venue Information
Utica - Home 2 Suites 119 North Genesee Street Utica, New York 13501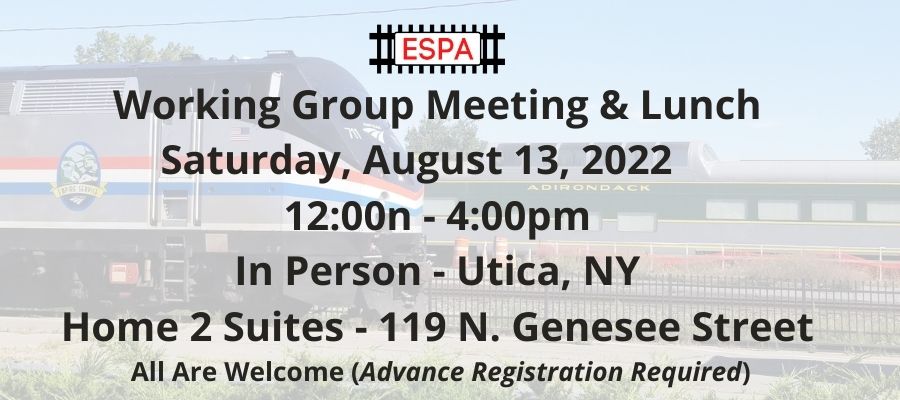 The Summer 2022 ESPA Working Group Meeting & Lunch will be held on Saturday, August 13, 2022, from 12:00n to 4:00pm.
This will an in-person meeting in Utica, NY at the Home 2 Suites Hotel, 119 North Genesee Street. The Home 2 Suites is an approximate 15 minute walk from Utica Union Station.
Lunch will a Deli Buffet, offering assorted sandwiches, salads, a dessert & beverages. $20.00 per person will be collected at the meeting for the lunch & meeting room rental.
All interested ESPA members & other rail advocates are encouraged to participate! Many topics of rail interest will be covered!
Advance meeting registration is required!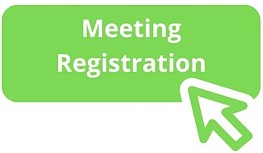 In addition, some meeting attendees plan to ride the Adirondack Railroad's 'Beer & Wine Train' on Friday Evening, August 12. Leaving at 6:30pm from Utica's Union Station, this 2 1/2 hour trip takes you round trip north to Remsen along the New York Central's former Adirondack & St. Lawrence Division. Live entertainment is provided on the train along with beverages being available for purchase. If you are interested please purchase your own train ticket as soon as possible, as these trips DO sell out quickly!