Saturday, 13 August 2022
12:00N
ESPA Working Group Meeting - August 13, 2022
Venue Information
In Person - Utica, NY - Location To Be Announced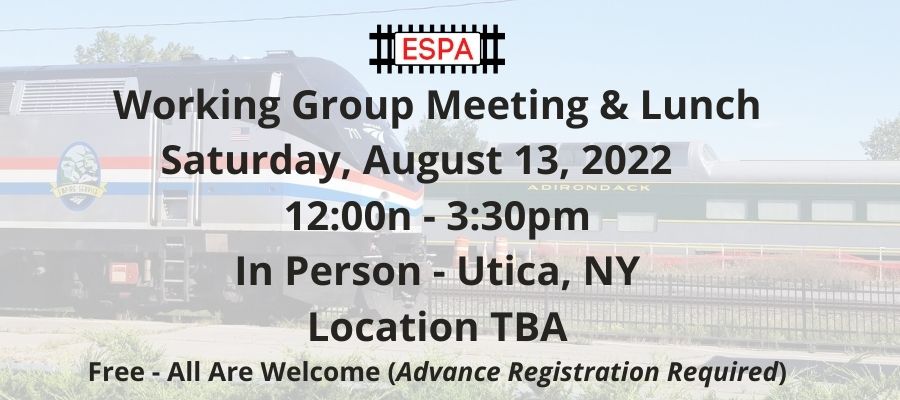 The Summer 2022 ESPA Working Group Meeting will be held on Saturday, August 13, 2021, starting at 12:00n.
This will an in-person meeting in Utica, NY - Location & lunch details to be announced!
All interested ESPA members & other rail advocates are encouraged to participate! Many topics of rail interest will be covered!